WELCOME TO KD MOTORCYCLE TRAINING, LLC
Other training sites may teach you how to ride, but here you'll learn how to ride safely.
Now has never been a better time to learn how to ride a motorcycle.
KD Motorcycle Training offers you all you'll need to get your license and on the road in no time.
The most comprehensive instruction both in the classroom & on the range.
KD Motorcycle Training serves the State of Wisconsin with professional motorcycle training.
KD Motorcycle Training does not charge you again if you are not successful the first time!
KD Motorcycle Training offers the MSF e-Course for FREE.  (You will not be charged a separate cost to take the e-Course.)
KD Motorcycle Training also offers Scooter Training.  You may now obtain your motorcycle license taking our classes on your scooter.
---
Now offering training in Milwaukee: 
If a certain Green Bay / Fox Valley motorcycle training course is filled, please check our Milwaukee motorcycle training website for availability:

Website: https://promotorcycletraining.com/
---
Learn To Operate Your New Motorcycle Or Improve Your Current Skills
Choose from two types of motorcycle safety courses.
The skills you learn will give you confidence in your driving.
********* NO ADDITIONAL CHARGES IF YOU ARE NOT SUCCESSFUL YOUR FIRST TIME! *********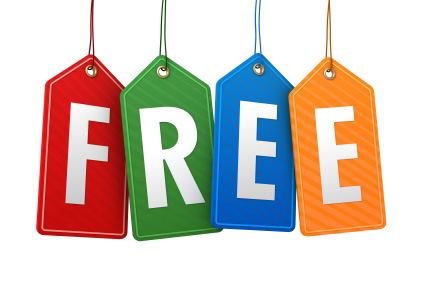 ---

Designed for beginner or intermediate riders.
Cost of course – $285
FREE MSF online Basic e-Course
Must complete MSF's online Basic e-Course (takes about 3 hrs)
You do not need your motorcycle temps for this course.
2- or 3-Day Course:  5 hours of classroom instruction (Friday nights), 10 hours of range exercises (Saturday & Sunday)
Range exercises will be ridden in a controlled environment to provide a safe place to learn how to operate a  motorcycle.
Motorcycles, helmets, eye protection, and full-fingered gloves are provided to student.
Receive DMV Road Test Waiver to obtain your license (class M endorsement) upon successful completion.
Please print, read, sign and bring along the following

two

documents to class along with your e-Course Certificate:

NOTE

:  If under 18, you

must have a parent or

guardian sign the Motorcycle Safety Course Waiver & Indemnification form a

t the time of class; otherwise, you

can have it notarized prior to the start of your class.
For more information on licensure, click here.
Basic RiderCourse 2 (BRC2)

Designed for "experienced" riders who already possess riding skills and are either returning to riding or seeking a refresher course to practice and renew riding skills.
Cost of course – $190
FREE MSF online Street Strategies e-Course
Must complete MSF's online Street Strategies e-Course (takes about 2 hours)
1-Day Course:  3 hours of classroom instruction and 6 hours of motorcycle riding exercises (either all day Saturday or all day Sunday)
Students use their own licensed motorcycle
Bring along proof of registration and insurance
Motorcycle temps required for this course
Receive DMV Road Test Waiver to obtain your license (class M endorsement) upon successful completion.
Please print, read, sign and bring along the following

two

documents to class along with your e-Course Certificate:
---
IMPORTANT
If under the age of 18, you must have a parent or guardian sign our WAIVER at the time of your BRC1 class; otherwise, you can get it notarized prior to class.
---
BASIC & STREET STRATEGIES E-COURSES
The cost of the e-Course is included with the purchase of any class on this website. For your convenience when registering and paying for a class you will automatically be registered for the FREE e-Course and immediately receive e-Course information.
Please complete the e-Course not more than 30 days before your first class date.
Students must bring the completion certificate to the classroom.
See our expert RiderCoaches for motorcycle safety training.
Before you know it, you'll be on the road enjoying the EXCITEMENT!
For more information please call (920) 619-2803
---
Secure Payments

We provide motorcycle training, basic rider courses, advanced rider courses, scooter instruction, scooter training, rider safety, & professional motorcycle instructors  / instruction to students throughout Wisconsin including the following municipalities: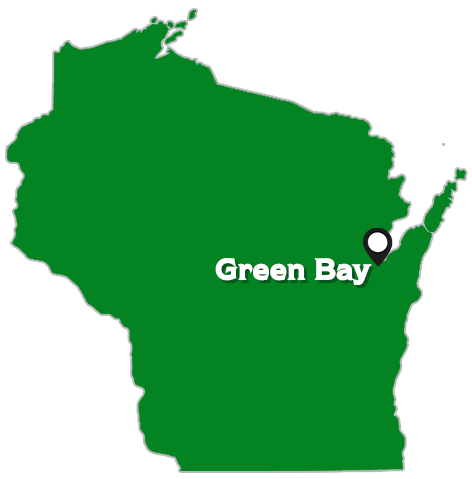 Abrams, Adams, Algoma, Allouez, Antigo, Appleton, Argonne, Ashland, Ashwaubenon, Augusta, Baileys Harbor, Baldwin, Barron, Bayfield, Bear Creek, Beaver Dam, Bellevue, Berlin, Black Creek, Black Earth, Bonduel, Bovina, Brillion, Brown, Brussels, Buchanan, Buffalo, Burnett, Calumet, Casco, Cato, Cecil, Center, Cicero, Chilton, Chippewa, Chippewa Falls, Clark, Clintonville, Coleman, Columbia, Combined Locks, Crandon, Crawford, Crivitz, Dale, Danbury, Dane, Deer Creek, De Pere, Denmark, Dodge, Door, Door County, Douglas, Dunn, Eagle River, Eaton, Eau Claire, Edgerton, Egg Harbor, Ellington, Ellison Bay, Emerald, Fence, Florence, Fish Creek, Fond du Lac, Forest, Forest Junction, Forestville, Fountain City, Fox Valley, Francis Creek, Freedom, Fremont, Gillett, Glenmore, Grafton, Grand Chute, Grant, Green, Green Bay, Green Lake, Greenleaf, Greenville, Harrison, Hazelhurst, Hilbert, Hobart, Holmen, Holland, Hortonia, Hortonville, Howard, Humboldt, Iowa, Iron, Jackson, Janesville, Jefferson, Junction City, Juneau, Kaukauna, Kenosha, Kewaskum, Kewaunee, Kimberly, Krakow, La Crosse, Lac du Flambeau, Lafayette, Lake Tomahawk, Lakewood, Langlade, Laona, Larsen, Ledgeview, Lena, Liberty, Lincoln, Little Chute, Little Suamico, Luxemburg, Madison, Maine, Malone, Manitowoc, Maple Creek, Marathon, Maribel, Marinette, Marquette, Mayville, Menasha, Menominee, Merrill, Milwaukee, Minocqua, Mishicot, Monroe, Montello, Morrison, Mosinee, Mountain, Muskego, Neenah, Neillsville, New Auburn, New Denmark, New Franken, New London, Nichols, Oakfield, Oconto, Oconto Falls, Oneida, Oregon, Osborn, Oshkosh, Outagamie, Ozaukee, Pepin, Peshtigo, Pickett, Pierce, Pittsfield, Plover, Plymouth, Polk, Port Washington, Portage, Porterville, Potter, Pound, Price Pulaski, Racine, Reedsville, Rhinelander, Richland, Rockland, Rusk, Sauk, Sauk City, Sawyer, Scandinavia, Schiocton, Scott, Seymour, Shawano, Sheboygan, Sherwood, Sobieski, St. Croix, Stevens Point, Stockbridge, Sturgeon Bay, Suamico, Sun Praire, Suring, Taylor, Tomahawk, Trempealeau, Two Rivers, Valders, Vandenbroek, Vernon, Vilas, Walworth, Washburn, Washington, Waterford, Watertown, Waukesha, Waupaca, Waupun, Wausau, Waushara, West Allis, West Bend, Westby, Westfield, Weyauwega, White Law, Whitewater, Winnebago, Winneconne, Wisconsin Dells, Wood and Wrightstown.
If a certain Green Bay / Fox Valley motorcycle training course is filled please check our Milwaukee motorcycle training website for availability: https://kdmotorcycletrainingmke.com/